2019 Critical Race and Digital Studies Conference
The Center for Critical Race and Digital Studies hosted a conference on Race, Technology, and the Future on May 28, 2019 at NYU Washington, DC. If you missed the event, check out my panel on C-SPAN 3 or watch the whole conference here.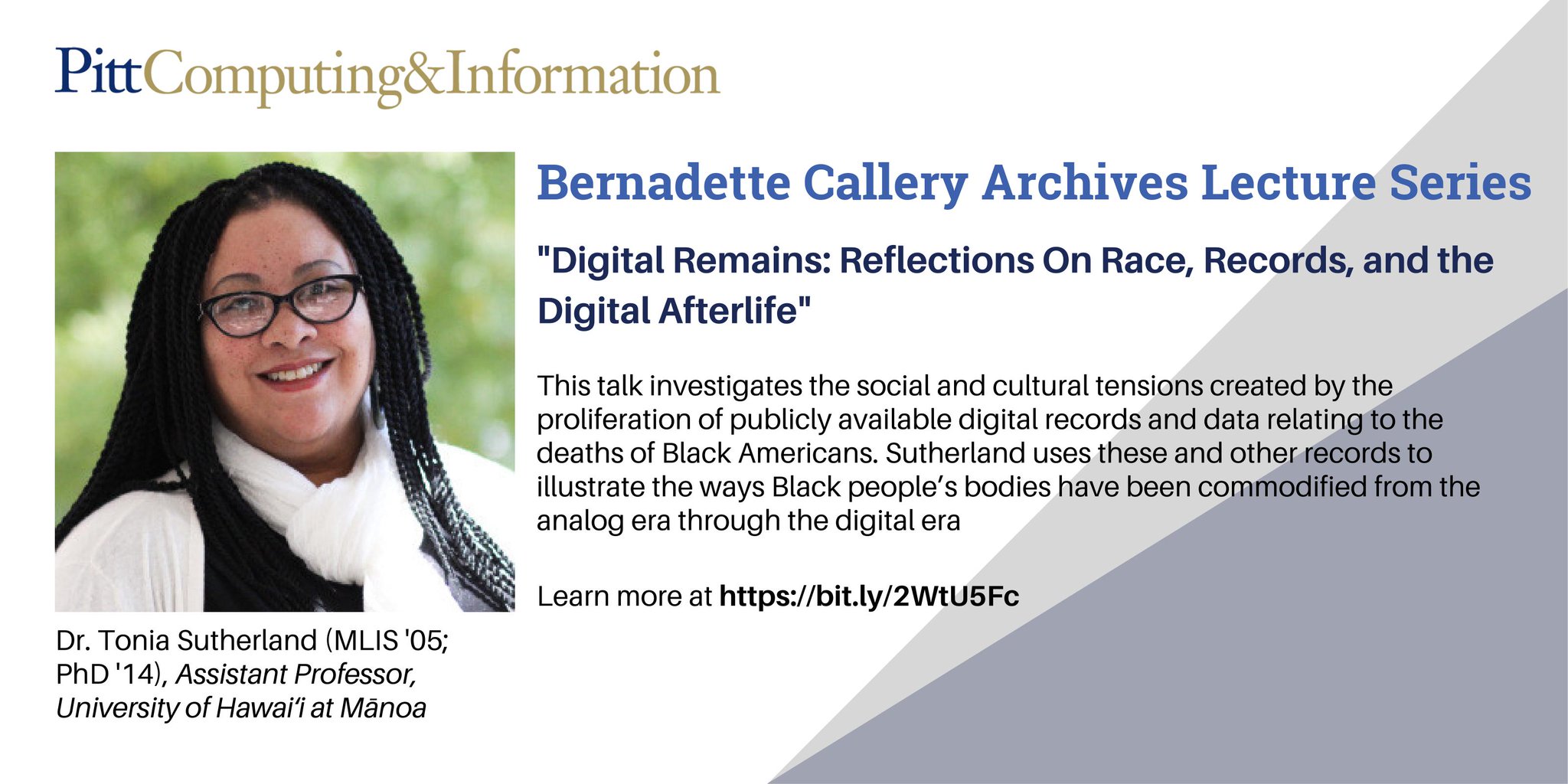 On April 2, 2019 I gave the annual Callery Lecture at the University of Pittsburgh's School of Computing and Information. The lecture series honors the memory of my friend and mentor, Dr. Bernadette Callery, who was a member of the iSchool faculty and who taught in the Archives specialization in the Library and Information Science program. Prior to joining the faculty, Dr. Callery was the Museum Librarian at the Carnegie Museum of Natural History. Before her death, Dr. Callery thoughtfully established this lecture series, which was funded through a generous bequest. More information about the talk can be found here.
  Dr. Bernadette Callery